6 Days Products
Discover all the 6 DAYS products proposed thanks to the Event's partners.
AIROH 6 DAYS
To celebrate each FIM ISDE edition, AIROH is developing a limited and numbered 6 DAYS Aviator Helmet.
For the 2021's event in Italia, home country of the brand, AIROH is preparing an awesome design to celebrate, based on its new off-road helmet, the Aviator 3.
SCOTT 6 DAYS
New SCOTT PROSPECT 6 DAYS ITALIA limited edition:
Get the advantage of the SCOTT PROSPECT goggle technology with a special Italian design and colour scheme + ISDE co-branding to reflect the event, on the goggle themselves and on the google pouch.
EXCEL 6 DAYS
The EXCEL 6 DAYS rims ITALIA associated performance with a really smart design highlighting the whole bike whit a "6 DAYS ITALIA 2021" laser mark on the wheel itself.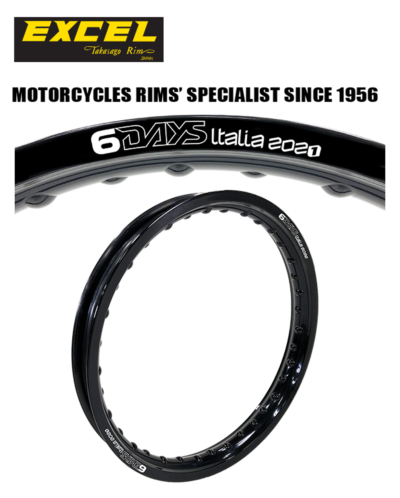 RK Chain 6 DAYS ITALIA 520 EXW – XW RING
The RK Chain 6 DAYS ITALIA 520 EXW – XW RING is the chain providing the best performances for such a so demanding race. To inform riders, especially endure riders, RK as created a specific package including the SIX DAYS branding.