SIXDAYS Products
Discover all the SIXDAYS products proposed thanks to the Event's partners.
KTM EXC 2022 SIX DAYS range
The 2022 KTM EXC models are available in authorized KTM dealers since starting May 2021.
Beyond all those novelties, inherently involved with top-level offroad competition for decades, KTM reaffirms its support to the massively popular amongst racers FIM International Six Days Enduro with the release of the full line-up of revamped 2022 KTM EXC SIX DAYS models. For 2022, KTM designers have gone bold with the introduction of a striking new colorway that perfectly mixes elements of a modern world map with a head-turning retro style. Featuring a long list of race-inspired parts as standard, the 2022 KTM EXC SIX DAYS models are ready to take on the grueling week-long event out of their crate.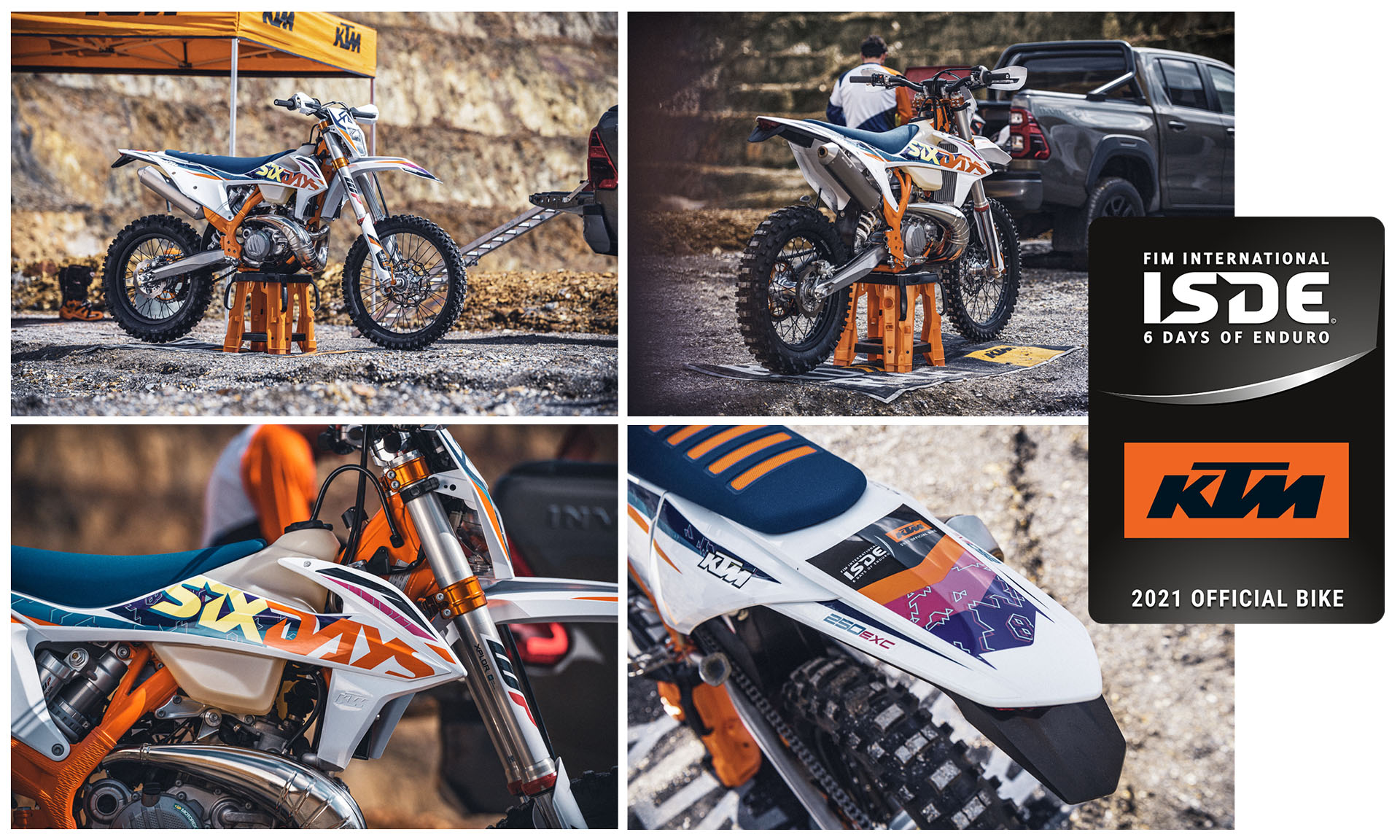 SCOTT 6 DAYS ITALIA 2021 PROSPECT GOGGLE
Prospect 6 DAYS Enduro new version!
SCOTT Sports is proud to present the new version of our Prospect Six Days Enduro goggle ! This goggle is part of the SCOTT official partnership with the FIM International Six Days of Enduro (ISDE) and brings forward the 95th edition of this event.
Get the advantage of the SCOTT PROSPECT goggle technology with a special Italian design and colour scheme + ISDE co-branding to reflect the event, on the goggle themselves and on the google pouch.
Show your support to this legendary event and get from now on the official FIM ISDE SCOTT goggle.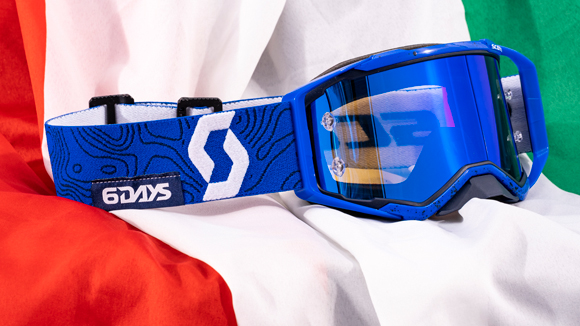 EXCEL RIMS 6 DAYS ITALIA 2021
The EXCEL 6 DAYS rims ITALIA associated performance with a really smart design highlighting the whole bike whit a "6 DAYS ITALIA 2021" laser mark on the wheel itself.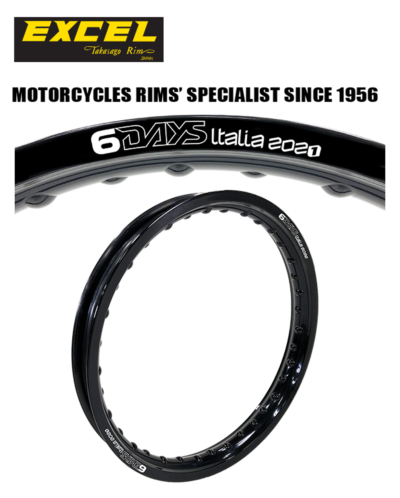 RK CHAIN SIXDAYS 520 EXW – XW RING
The RK Chain 6 DAYS ITALIA 520 EXW – XW RING is the chain providing the best performances for such a so demanding race. To inform riders, especially endure riders, RK as created a specific package including the SIX DAYS branding.