TIMING DE L'ÉVÈNEMENT
Un événement à accès 100% gratuit ! 
OUVERTURE DU PADDOCK
Mercredi 24 août 2022 à 9h 
CÉRÉMONIE D'OUVERTURE
Samedi 27 août 2022 à partir de 20h
Défilé des Nations dans la ville historique
Présentation des Nations et show free style – Place du Breuil
Training Officiel sur le circuit d'Eycenac
Essais libres sur une véritable spéciale d'Enduro
From Wednesday 24 to Saturday 27 of August from 9am to 6pm
Sunday August 28 from 9am to 12am
Séances photos officielles et vérifications techniques au Paddock
Du vendredi 26 au samedi 28 août de 8h à 18h30.
Dimanche 28 août de 8h à 13h30
Ordre de passage des Nations et Teams disponible à partir du vendredi 19 août.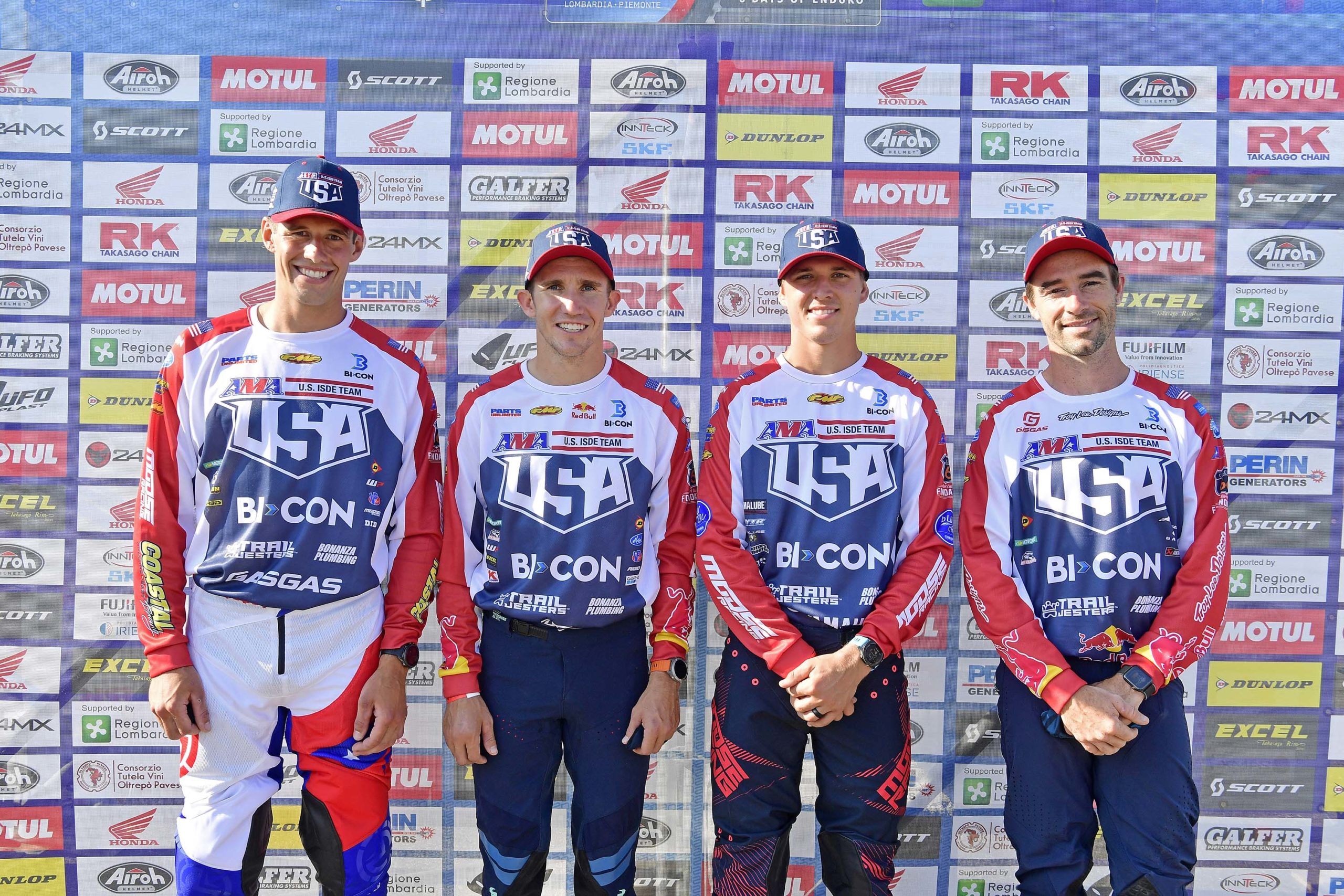 JOUR 1 A JOUR 5
Du lundi 29 août au vendredi 2 septembre
TIMING
Départ Paddock : 1er pilote 7h30, dernier pilote vers 11h00
Dernière spéciale Le Puy en Velay à 3 km du Paddock (Jours 3, 4, 5) : Passage du 1er pilote vers 15h.
Retour du 1er pilote au Paddock : 15h30
Séances mécaniques des pilotes de 15h30 à 19h
Animations Paddock / fan zone : à partir de 17h
Les horaires de passages des pilotes dans les Spéciales et aux CH (contrôles Horaires) seront communiqués mi-juillet. 
Jour 6, l'ultime journée, Final Cross Test & 6 Days Party
Samedi 3 septembre au Paddock
TIMING
De 9h à 12h30 : manches Club Teams.
12h30 – 13h : podium Club Teams.
13h à 14h30 : break / animations.
14h30 à 16h30 : manches des pilotes des équipes nationales trophés Junior, Women, World.
16h30 – 17h : podium des Nations Championnes du Monde par équipe.
A partir de 17h au bout de la nuit : 6 Days Party ; show free style, concert, feu d'artifice, DJ party
VILLAGE COMMERCIAL AU PADDOCK
Boutique merchandising officiel FIM ISDE 2022 – France – Le Puy en Velay

Séries limitées 6 DAYS France 2022 : masque SCOTT Prospect, casques AIROH Aviator 3 et Wraap, KTM EXC, RIEJU…et plus encore
Profitez des bons plans « spécial 6 Jours » proposé par les différents exposants.
Découvrez les produits du terroir proposés par les producteurs locaux
Casque AIROH Aviator 3. SIXDAYS Italia 2021
Lunettes de protection SCOTT 6 DAYS Italy
Chaîne RK
Roue EXCEL 6 DAYS Italia 2021
Tapis environnemental officiel FIM ISDE Italia 2021 by HURLY
ANIMATIONS
Le programme des animations sera dévoilé d'ici à juin
Interview spéciales de personnalités du monde du tout-terrain