The trail adventure enters history with the first edition of the event combined with the FIM International Six Days of Enduro (ISDE), the oldest and most famous motorcycle race!
With the first edition of the 6DAYS ADVENTURE it will be possible to experience the magical atmosphere of the Enduro team World Championship for nations on your own maxitrails.
The debut of the 6DAYS ADVENTURE International Adventuring will be in Italy, from 31 August to 4 September 2021 with departure and arrival in Rivanazzano Terme in the Oltrepò Pavese.
Sport, passion and tourism come together in the great spectacle of the ISDE!
Participation is open to maxitrail-dualsport motorcycles of any displacement weighing 160kg or more, ridden by motorcyclists in possession of a Member Card of the Federazione Motociclistica Italiana and medical certification for the practice of non-competitive sports.
The navigation will be provided by way of a GPS track delivered in advance to the participants; it is therefore necessary to mount the GPS tool on the motorcycle.
A total distance of 800km is planned, divided into 3 stages plus the prologue; There will be two-time controls at the first minute, one at the start and at the arrival, and checkpoint stamp controls along the route.
Navigation errors in the passage to checkpoints and delays or advances at time controls will result in penalties. Each participant able to complete the entire adventure with a maximum number of 10 penalties (departure and arrival time + checkpoints) will be awarded with the 6DAYS ADVENTURE FINISHER trophy!
National teams made up of 3 riders are foreseen. The GPS track will be sent at least 3 days before the start together with the paper waypoint list.
The routes will be easily accessible even to less experienced offroaders.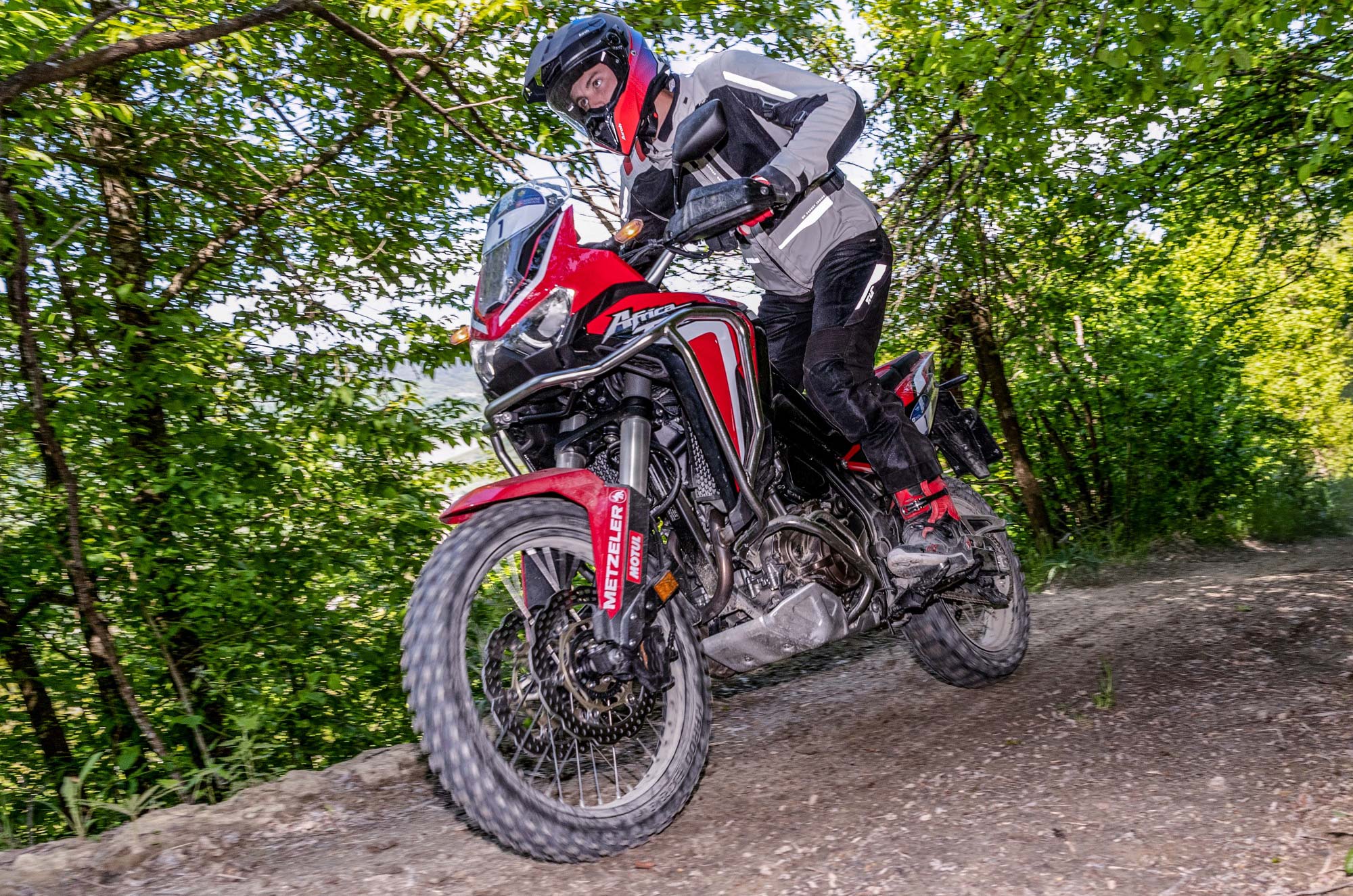 6DAYS PROGRAM
30 July 2021 registration deadline

August 30 optional welcome day and preliminary operations for the participants already present

August 31 preliminary operations and prologue about 100 km starting from the ISDE stage

1 September Stage 1 – Approximately 200 Km

2 September Stage 2 – Approximately 300 Km

3 September Stage 3 – Approximately 200 Km – Arrival

4 September access pass to the ISDE motocross final on the Tazio Nuvolari circuit.
THE HIGHLIGHTS OF 6DAYS ADVENTURE
Headquarters, start, finish and park of participants in the ISDE paddock

Full itinerary with departure and arrival of each day from the ISDE paddock

Route on secondary asphalted roads and easy dirt roads

Parce fermé area (not mandatory) next to the ISDE parc ferme

Departure of the prologue from the ISDE podium

Dinner at the ISDE paddock

6DAYS ADVENTURE Trophy to all finishers

Pass for access to the MX ISDE final on September 4th

Participation in the final ISDE party
6DA REGISTRATION
The registration fee of € 650.00 includes:
Participant kit with gadgets

Pass / identification bracelet

Access to the ISDE paddock

Voucher for 4 end-of-stage dinners

Basic technical assistance during the journey

VIP pass with reserved parking for the ISDE final on 4 September 2021

Participation in the final ISDE party